Cemetery tourism in Sardinia – guided tour at the Monumental Cemetery of Bonaria (Cagliari, Sardinia – Italy)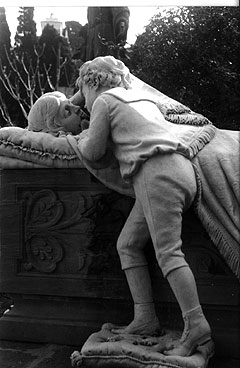 TRIP SARDINIA ORGANIZES GUIDED TOURS THROUGH THE BEAUTIFUL CEMETERY OF BONARIA, IN CAGLIARI (SARDINIA, MAIN ISLAND OF ITALY)
THE CEMETERY, BUILT IN 1829 FOLLOWING THE ACCESSION OF THE KINGDOM OF SARDINIA TO THE PRINCIPLES DICTATED BY THE EDICT OF SAINT CLOUD, PRESERVES MONUMENTS OF IMMENSE VALUE AND CROSSES TWO HUNDRED YEARS of THE sardinia AND ITALY HISTORY.
The cemetery as a place of death, but as black and white photograph of the evolution of a city. Generations, trends, sorrows, celebrations, art, hierarchies, are included within an area of immense charm. A place within the city, wrapped in silence "eternal," yet, which seem able to tell.
---
For informations on guided tours, please contact us:
info@tripsardinia.com